SAFARIS BY DESTINATION
SAFARIS BY THEME
ABOUT US
Our Travel Blog
Get to know about the latest news, events and happenings in the East African tourism industry. Share with us your on our travel blog
SAFARI PLANNER
CYCADS CAR HIRE
BIG FIVE SAFARIS IN AFRICA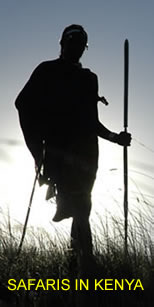 ....Dream, Explore, Discover......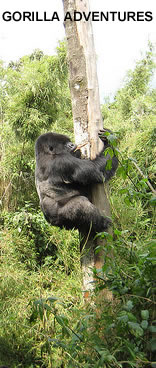 Uganda Safari Guide - Information about Uganda
Introduction
Uganda is in East Africa, bordered on the west by Congo, on the north by the Sudan, on the east by Kenya, and on the south by Tanzania and Rwanda. The country, which lies across the equator, is divided into three main areas—swampy lowlands, a fertile plateau with wooded hills, and a desert region. Lake Victoria forms part of the southern border. Uganda, being the pearl of Africa, has unique geographical setting that provides a blend of Savannah and forest creatures. It is famous for the presences of Gorillas in Bwindi Impenetrable Forest and Mgahinga National Park. The mighty river Nile that flows on a 3,000km journey down stream to Egypt in 90 days punctuated by a series of falls that include Murchison falls and one of the world's most thrilling commercial white water rafting spots at the Bujagali falls. Go hiking in the snow capped Rwenzori mountain ranges for an exhilarating challenge through highland scenery.
The capital
Kampala is the capital city of Uganda. It is 40 kms away from Entebbe International Airport. The capital city is said to be built on seven hills such as Kasubi Hill, Mengo Hill, Kibuli Hill, Namirembe Hill, Rubaga Hill , Nsambya Hill and Old Kampala. These are historically important to the country's religions, culture and the economy.
Accessibility
Uganda can be reached by land from Kenya, Rwanda and Tanzania. Uganda can also be reached by air transport using a number of Regional and International airlines, such as Precision Air, , Egypt Airways, Ethiopian Airways , Rwanda Air Express, Kenya Airways, SN Brussels, British Airways and South African Airways. Uganda can be reached by land from Kenya, Rwanda and Tanzania.
On arrival.
A visa for those who require one can be purchased on the spot at Entebbe International Airport or at any over land boarder. Foreign exchange and ATM facilities are available at the airport. Our company will arrange your airport transfer to the hotel.
Health.
A certificate of yellow fever vaccination is required. All visitors should take malaria prophylactic drugs. It is also advisable to drink bottled water rather than tap water.
Money.
The unit of currency is the Uganda shillings. Though the US Dollar is the preferred hard currency. The Euro and Pound sterling are also widely accepted. Hard currency cash can be exchanged for local currency at banks and private bureau de change in large towns.
Traveler's cheques are not widely accepted out side Kampala. Local currency can be drawn against visa and other major credit cards at selected ATMs in Kampala, Entebbe International Airport and in a few large towns. A few hotels and safari lodges accept American Express cards.
Language.
Educated Ugandans are generally fluent in English, which is the official language. However of the 30 plus different indigenous languages, Luganda is the most widely used across the country.
When to visit.
In Uganda, any time is visitation time though mountain hikes, gorilla tracking and other forest walks are more challenging during the rains which generally peak over mid September to November and March to May.
Driving in Uganda
Driving is on the left side. Visitors without experience of African roads are advised to stick to the drivers & vehicles organized by our company.
Tipping.
Tipping is not standard practice at local hotels and restaurants but will always be appreciated. It is normal to tip 5-10% at tourist oriented restaurants.
Guides and drivers should always by tipped.
Foods and drinks.
Tourist oriented hotels and restaurants serve good western style meals, while a wider range of cuisines being available in the capital and some larger towns. Local restaurants serve Ugandan dishes, typically ugali (as stiff maize porridge) or matooke (cooked bananas) eaten with stew.
Climate.
Uganda lies across the equator and boasts of tropical climate that is spring like in nature all year round. The country basically experiences seasonal climate of wet and dry, though it can be wet and cool at any time of the year. Due to varying global whether patterns, evolutions between rainy and dry seasons can come and go intermittently.
The most common occurring weather patterns occur as follows.
December- February - the hot dry season.
Provides birds and game viewing opportunities, though at this time of the year, the grass is rather long and smaller species may be hard to view. However this is a perfect time to track the Gorillas.
March.
This is the beginning of the rains and game viewing is excellent over the short new grass. Gorilla trekking is pleasant and the spring like day conditions are off set by cool nights.
April – May –the heavier rainy season.
Road infrastructure that includes some game tracks turns slippery and muddy. Conditions for gorilla trekking and chimpanzee trekking are more challenging but chances of viewing these gentle giants remains an all time high at 98%.
June- October- includes peak tourist season of July – August.
At this time of the dry season, its cooler and the roads are dusty which provides exceptional wildlife game viewing conditions in the game tracks. It is also a perfect time to trek the mountain Gorillas in Bwindi National park.
November -seasonal short rains.
For bird lovers there could never be a better time to visit as hundreds of migrant bird species from Eurasia migrate to Uganda. Muddy and slippery conditions for chimpanzee and Gorilla trekking.
TRAVEL SITES -
Find useful travel sites about Uganda and Africa.
BOOKING AN AFRICAN SAFARI WITH US
To book our Safaris and Holidays, You can send us your inquiry through info@cycadssafaris.com or by filling out the short booking form. You can as well make your safari booking by calling our Tours and Travel Desk through +256772507241. For free travel advice, inquiry or request for further information about our safaris, travel information, safety and security you fill out the Inquiry Form or call our helpline +256-414-573775
Cycads African Safaris - Tours in Uganda, Rwanda, Kenya, Tanzania and Sudan.
GORILLA SAFARIS
WILDLIFE SAFARIS
DISCOUNTED TRIPS
BUDGET UGANDA TRIPS
SAFARI TESTIMONIALS
Safari Testimonies-..deep and warm thanks to Cycads African Safaris for organizing the most magnificent, beautiful, educational, amazing, fun, inspriring, exciting African Safari of my lifetime....Lewton AJ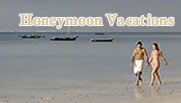 AFRICAN GAME PARKS
TRAVEL INFORMATION
TOURS FOR 2012