SAFARIS BY DESTINATION
SAFARIS BY THEME
ABOUT US
Our Travel Blog
Get to know about the latest news, events and happenings in the East African tourism industry. Share with us your on our travel blog
SAFARI PLANNER
CYCADS CAR HIRE
BIG FIVE SAFARIS IN AFRICA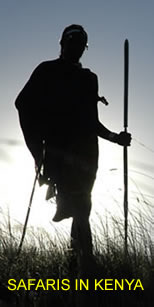 ....Dream, Explore, Discover......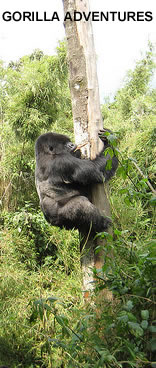 Tanzania Safari Guide - Safari Attractions, Visitor Information
Introduction
The United Republic of Tanzania is a unitary republic composed of 26 regions. Tanzania, the largest country in East Africa, includes the spice islands of Zanzibar, Pemba, and Mafia and contains Africa's highest point—Kilimanjaro, at 5,895 meters (19,340 feet). Kilimanjaro, a dormant volcano, is snowcapped even though it is near the Equator. The United Republic of Tanzania is in Kiswahili called Jamhuri ya Muungano wa Tanzania is a sovereign state in central East Africa bordered by Uganda, Kenya in the North, Burundi, Congo and Rwanda in the West, Mozambique and Malawi in the South. The country's eastern borders lie on the IndianOcean. The Ngorongoro Crater and Serengeti National Park are rich in wildlife, although poaching endangers some species. Tourism remains important.
The capital
Dar es Salaam is the administrative capital, but Dodoma is the designated future capital and current home to Tanzania's legislature.
Accessibility
Air Tanzania offers flights to / from other African countries. From overseas, Air France, KLM (via Kilimanjaro) and British Airways (via Nairobi) offer flights to Dar es Salaam from their respective country of origin. If you want to fly directly into Zanzibar, you can do so on Gulf Air. Tanzania can be reached by land using the bus, boat and train.
On arrival.
In Tanzania, visas are required by most foreign nationals whether visiting for a holiday or to conduct business. Tanzania does permit visa free travel for a period of up to three months to some foreign nationals, mainly those from African and Asian countries however in most cases, with the exceptions of Kenya and Uganda; these visitors will still to obtain entry permit clearance. Global Visas immigration will be able to advice you of the exact visa requirements for citizens of your country of residence traveling to Tanzania.
Health.
As requirements and regulations are subject to change at short notice, visitors are requested to contact the nearest Tanzanian Diplomatic Mission or travel health advisor well in advance of their intended date of departure.
Money.
The official unit of currency is the Tanzanian shilling (Tsh). American dollars in cash or traveler cheques are acceptable in many places around town. Credit cards are accepted only in big hotels, and if you do manage to find a place to use them there will usually be a surcharge of at least 10%. Please note not to bring US$ notes issued before 2002, as they are not accepted here. Banks are usually open Monday to Friday from 8.00 to 12.00 and from 13.00 to 17.00 as well as Saturday from 9.00 to 12.00.
Language.
The official languages are Kiswahili and English. Others that are used are Kiungujo, Nyamwezi, Arabic, many local languages.
What to wear.
We recommend that you bring light casual clothes, (please bring khaki clothing, sunglasses, sunscreen, hat and insect repellent if you go on safari). In the evenings it can get rather chilly, especially in the desert areas and in the months of May-August, so bring a sweater and a windbreaker.
What to bring.
A Valid passport is mandatory and visa requirements should be checked before you travel. To make the most of game reserves and national parks, carry binoculars and field guides.
Driving.
Driving is on the left side. Visitors without experience of African roads are advised to stick to the drivers & vehicles organized by our company.
Foods and drinks.
Food is excellent and you will find a good mix of African, European and International cuisine. Fresh vegetables, seafood and meats make it an exceptional culinary experience to travel here. South African wines are sold everywhere, and are excellent. Tap water is not drinkable in most areas, only bottled water should be consumed.

Climate and When to visit.
During the rainy seasons such as November, April and May, Safaris are possible, and it is by far not raining every day. But it can get hard if you want to visit remote places. The mass migration moves from Kenya into the Serengeti in Tanzania in December, January, February, and March. That can be a spectacular time to travel in Tanzania. Climate changes are triggering some changes in the timing of the migration, so check with us if you are interested in traveling on the edges of the normal migratory months. This doesn't mean that there isn't great game viewing at other times. Off-peak season can be a very relaxing time. The lodges are less crowded and the game reserves not involved in the migratory pathways have as much game as normal. It's all a matter of what you want. Check with us if you have specific time frames in mind for your travel and we can help you plan where to be so you get the best possible game viewing experiences.
BOOKING AN AFRICAN SAFARI WITH US
To book our Safaris and Holidays, You can send us your inquiry through info@cycadssafaris.com or by filling out the short booking form. You can as well make your safari booking by calling our Tours and Travel Desk through +256772507241. For free travel advice, inquiry or request for further information about our safaris, travel information, safety and security you fill out the Inquiry Form or call our helpline +256-414-573775
Cycads African Safaris - Tours in Uganda, Rwanda, Kenya, Tanzania and Sudan.
GORILLA SAFARIS
WILDLIFE SAFARIS
DISCOUNTED TRIPS
BUDGET UGANDA TRIPS
SAFARI TESTIMONIALS
Safari Testimonies-..deep and warm thanks to Cycads African Safaris for organizing the most magnificent, beautiful, educational, amazing, fun, inspriring, exciting African Safari of my lifetime....Lewton AJ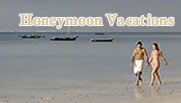 AFRICAN GAME PARKS
TRAVEL INFORMATION
TOURS FOR 2012