SAFARIS BY DESTINATION
SAFARIS BY THEME
ABOUT US
Our Travel Blog
Get to know about the latest news, events and happenings in the East African tourism industry. Share with us your on our travel blog
SAFARI PLANNER
CYCADS CAR HIRE
BIG FIVE SAFARIS IN AFRICA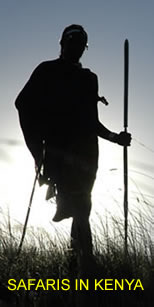 ....Dream, Explore, Discover......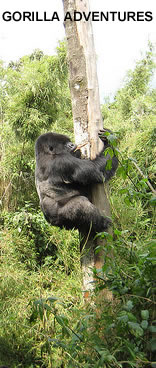 Clothing On an African Safari
Safari Clothing
Understanding what safari clothing to pack and then selecting the correct clothing for your safari is crucial in ensuring that you enjoy your safari experience to the full.Colour is Key when packing for Africa due to the fact that Africa provides a view of the incredible wildlife with in its natural habitat. As Africa is a continent of muted colours and tones, wearing neutral, natural colours is important if you do not want to repeatedly scare away, or confront, the subject of your holiday. These neutral, naturally coloured clothes include shades of brown and green, Khaki, olive and beige colours are best for and safaris and game walks so that you blend every well with the environment. Please make sure that you do not pack safari clothing that is blue or black in colour. Please do not forget that your luggage should also be 'soft' and 'squashable' so that it may fit into the hold of a light aircraft.
What to wear while on Safari in Uganda
Day time temperatures are generally warm to hot so bring lots of light clothing, evenings are cooler, especially at high attitudes, so carry a couple of light sweaters too. Those who intend to hike on the mountains will be exposed to alpine temperatures and should pack accordingly. Solid walking shoes and sturdy clothing are ideal for forest walks. Do not forget to bring a hat, sunglasses and water proof jackets.
BOOKING AN AFRICAN SAFARI WITH US
To book our Safaris and Holidays, You can send us your inquiry through info@cycadssafaris.com or by filling out the short booking form. You can as well make your safari booking by calling our Tours and Travel Desk through +256772507241. For free travel advice, inquiry or request for further information about our safaris, travel information, safety and security you fill out the Inquiry Form or call our helpline +256-414-573775
Cycads African Safaris - Tours in Uganda, Rwanda, Kenya, Tanzania and Sudan.
GORILLA SAFARIS
WILDLIFE SAFARIS
DISCOUNTED TRIPS
BUDGET UGANDA TRIPS
SAFARI TESTIMONIALS
Safari Testimonies-..deep and warm thanks to Cycads African Safaris for organizing the most magnificent, beautiful, educational, amazing, fun, inspriring, exciting African Safari of my lifetime....Lewton AJ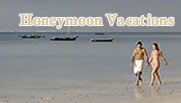 AFRICAN GAME PARKS
TRAVEL INFORMATION
TOURS FOR 2012