Safaris By Country
Safaris By activity
CYCADS AFRICAN SAFARIS
African Safari News
Get to know about the latest safari news, events in the tourism industry and updated travel information -
SAFARI PLANNER
What To Do in Uganda
Safari Clothing
Equipments Needed
What to Bring
Uganda Safari Guide
CYCADS CAR HIRE
Car Hire & Self Drive
Car Rental Conditions

....Dream, Explore, Discover......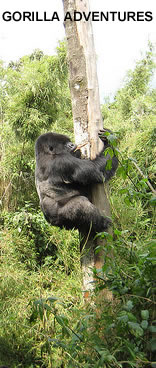 Rwanda National Parks
Rwanda is a small country and has only 3 National parks. These Include Nyungwe forest National Park, Akagera National Park and Parc National Des Volcans. The most famous one visited through out the year is Parc National Des Volcanoes and this is because it has the famous endangered Mountain Gorillas. Below are some details about each park:
Akagera National Park
The Park is located on the border of Rwanda with Tanzania. It is dominated scenically by swamps and Lakes that follow the meandering River Akagera. This is the only Park in Rwanda where one can do Game drives. it habits animals like herds of elephant and buffalo, leopard, spotted hyena, stray lion, Giraffes, zebras and also the world's largest antelope, the statuesque Cape eland. There are also different bird species in the Park especially most of the water loving birds due to the presence of the River and the swamps. The famous tourist activities here are game drives, birding and boat rides on River Akagera.

Nyungwe National Park
In terms of size, the Park is about 1,000 square kilometers. The Park is the largest block of montane forest in East and Central Africa. The forest is rich with more than 200 different species of trees. It is famous for Chimpanzee tracking; the park has almost 13 species of Primates including these famous man's closest friend the Chimpanzees. Other primates in the Park include: L'Hoest's monkey, Angola colobus and so on. The forest also harbors more than 300 bird species of which 24 of them are restricted to a montane forest on the Albertine Rift.
Parc National Des Volcans
The Park is located in the northwest of Rwanda, and it is a home to the rare mountain gorillas. The Park is found on the foothills of the Virunga Mountains and it is in these forests that trails were made for easy trekking of the Gorillas. The park's forest are also rich with different bird species and primates such as the Golden Monkeys, Black and white colobus monkeys, red tailed monkeys and many more.
The near by town to the Park is Ruhengeri and this is where most accommodation facilities are found. There are many different tourist activities carried out in the Park. These include: Gorilla tracking, Golden Monkey tracking, Hiking and visiting the Karisoke Research centre and Dian Fosse's graves, birding and forest walks.
BOOKING AN AFRICAN SAFARI WITH US
To book our Safaris and Holidays, You can send us your inquiry through info@cycadssafaris.com or by filling out the short booking form. You can as well make your safari booking by calling our Tours and Travel Desk through +256772507241. For free travel advice, inquiry or request for further information about our safaris, travel information, safety and security you fill out the Inquiry Form or call our helpline +256-414-573775
Cycads African Safaris - Tours in Uganda, Rwanda, Kenya, Tanzania and Sudan.
RWANDA SAFARIS
Akagera Wildlife Tour (2 Days)
Rwanda Birds & Wildlife Tour (3 Days)
Rwanda Primates Trekking Safari (5 Days)
Rwanda Primates Trekking Tour (5 Days)
Rwanda Primates Safari (7 Days)
Rwanda Culture and Wildlife Safari (8 Days)
Rwanda Safari (12 Days)
GORILLA SAFARIS
Bwindi Gorilla Safari (3)
Rwanda Gorillas Trek (4)
Gorillas, Lake Mburo (5)
Uganda Gorilla Tour (5)
Bwindi Queen Elizabeth (5)
Uganda Gorilla, Wildlife (5)
Mountain Gorilla Trek (5)
BUDGET UGANDA TRIPS
SAFARI TESTIMONIALS
..deep and warm thanks to Cycads African Safaris for organizing the most magnificent, beautiful, educational, amazing, fun, inspriring, exciting African Safari of my lifetime....Lewton AJ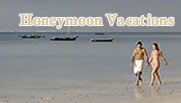 Rwanda National Parks
Kenya National Parks
Game Parks in Tanzania
Wildlife in South Sudan
TRAVEL INFORMATION
About Rwanda
Our Safari Vehicle
Hotels & Safari Lodges
Tourist Maps