SAFARIS BY DESTINATION
UGANDA SAFARIS BY THEME
ABOUT US
Our Travel Blog
Get to know about the latest news, events and happenings in the East African tourism industry. Share with us your on our travel blog
UGANDA SAFARI PLANNER
CYCADS CAR HIRE
BIG FIVE SAFARIS IN AFRICA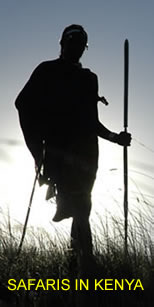 ....Dream, Explore, Discover......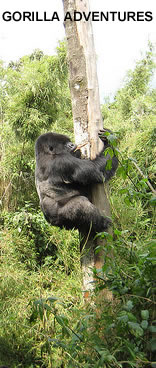 Mount Elgon National Park
Mountain Elgon is 100km northeast of Lake Victoria and straddles the border of Uganda and Kenya. has been called a "Mountain of Illusion" partly because of the number of hiking parties lost on its slopes in the past and also because no one could determine its highest point. Sudek and Koitobos Peaks (Kenya) were both proclaimed " the top of Elgon" at different times. Wagagai, the highest peak (4321m), does not protrude markedly above the caldera rim and conceals its height well. In fact, explorers overlooked Wagagai Peak until the early 20th century. Mt Elgon National Park is the fourth largest national park in Uganda, it encompasses 1154 sq. km and stretches between 0° 52'-1° 25'N and 34° 14'-34° 44'E. The majority of the park is situated 2000m above sea level and extends up to the highest peak (Wagagai) at 4321m above sea level.

Administratively, the mountain falls into two districts (in Uganda) Kapchorwa District to the north and Mbale district to the south. Measuring about 80km from north to south, and 50km east to west, more than half of Mt. Elgon (including the majority of its caldera) lies in Uganda. The fauna of the park comprises four distinct forest types; the montane forest where you will find the Elgon peak, mixed bamboo belt, heath and the spectacular moorland which contains endemic species like the Lobelia elgonensis and dotted clusters of peculiar groundsels which are unique to Africa. You will also encounter dense shrubs and brilliant wild everlasting flowers. The fauna comprises about 300 bird species, the endangered lammergeiers, Jackson's francolin, guinea fowls, and sunbirds. A number of primates inhabit the mountain; other animals include the bush duiker, jackal, leopard, bushbuck, rock hyrax, elephant, hyena, buffaloes, civet, wildcat among others.
What to do when in the park
There are a number of activities conducted while in the park and these include:- nature walks, extended hikes, botany watch, scenic peaks, gorges, calderas, hot springs that bubble at 48˚C, magnificent water falls at the Sipi falls, enormous caves. Camping can be done in nine basic campsites along the trekking circuit. A trained guide is required for all trekking excursions; local porters are available at each trailhead to carry up to 18kg of your supplies in addition to preparing the camp, collecting water and cooking.

The Bagisu and Sabinyi are the two tribes around the mountain, they conduct circumcision ceremonies every year to initiate young men and women into adulthood; colorful dances and costumes during circumcision, and handicrafts of the people are well worth seeing. The village markets bustle with life, and local craftsmen work as they have done for generations. In this area visitors can discover the infinite variety our lifestyles and heritage that make Uganda so special. The two communities have made agreements with the park for sustainable harvest of forest products.

Upgrade accommodation is available at the Volcanoes Camp near Sipi falls, Lacam Lodge, Sipi Rest camp, and budget accommodation can be got at Land Mark inn, Mbale, Sunrise inn and the Country Home Mt Elgon Hotel, forest cottages Kapkwai where meals are provided on order, Suam and Kapkwata guest houses and the forest exploration center (dormitory style rooms) at Kapkwai, groundsel plants, which are unique in Africa.
Where to stay
For visitors who wish to stay inside the park, there are camp sites available and the necessary camping facilities will be provided on request. One can also spend the nights in crow's nest back packers hostel and campsite, sipi falls hotel, Elgon Masai lodge and the up market volcanoes resort on sipi falls. There are also many categories of accommodation in Mbale town which is not far from the park.
Getting to the park
Getting to Mt Elgon is by a tarmac road from Kampala city to the park headquarters in Mbale (250km, 4hrs). By Air the nearest airstrip is in Tororo located 45km to the headquarters.
When to go there
The best time to recommend visitors to the park is during the dry season especially during the months of June-August, and December-March.
BOOKING AN AFRICAN SAFARI WITH US
To book our Safaris and Holidays, You can send us your inquiry through info@cycadssafaris.com or by filling out the short booking form. You can as well make your safari booking by calling our Tours and Travel Desk through +256772507241. For free travel advice, inquiry or request for further information about our safaris, travel information, safety and security you fill out the Inquiry Form or call our helpline +256-414-573775
Cycads African Safaris - Tours in Uganda, Rwanda, Kenya, Tanzania and Sudan.
GORILLA SAFARIS
UGANDA WILDLIFE SAFARIS
DISCOUNTED TRIPS
BUDGET UGANDA TRIPS
SAFARI TESTIMONIES
Safari Testimonies-...deep and warm thanks to Cycads African Safaris for organizing the most magnificent, beautiful, educational, amazing, fun, inspriring, exciting African Safari of my lifetime....Lewton AJ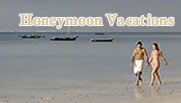 AFRICAN GAME PARKS
TRAVEL INFORMATION
SPECIAL OFFERS