SAFARIS BY DESTINATION
UGANDA SAFARIS BY THEME
ABOUT US
Our Travel Blog
Get to know about the latest news, events and happenings in the East African tourism industry. Share with us your on our travel blog
UGANDA SAFARI PLANNER
CYCADS CAR HIRE
BIG FIVE SAFARIS IN AFRICA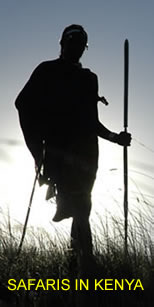 ....Dream, Explore, Discover......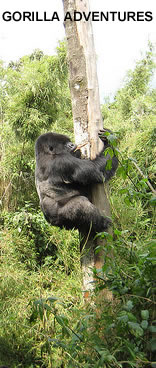 Mgahinga National Park Uganda
Mgahinga National Park is Uganda's smallest national park but famous for gorilla tracking and Volcano Trekking.
Uganda's smallest park, covering an area of just 34 sq kms, located on the south western tip of the country on the border with Congo (Zaire) and Rwanda, 510km from Kampala.
Mgahinga is the second home to one of the last remaining habitats of the mountain gorilla found on the slopes of the Virunga Mountains. Access to visit the gorillas is strictly controlled , with only small groups being allowed at any one time and always accompanied by a ranger. Booking to see the gorillas must be made well in advance. Other wildlife found in the park include bushbuck, elephant, leopard, aardvark, honey badger. jackal and a wealth of birdlife.
Three extinct volcanos rise within the park, Mt. Muhuvura, Mt. Gahinga and Mt Sabinyo. The peak of Muhavura has a small crater lake and is the highest point in the park rising to 4,127 metres. A selection of Volcano Tours is available from
Visitor activities in the park
Gorilla Tracking in Mgahinga National Park
This is the most thrilling tourist activity in Mgahinga Gorilla National Park. The habituated gorilla in this park is called the Nyakagezi, which consists of 9 members, 2 silverbacks, 3 adult females, 2 juveniles and 2 infants. Gorilla tracking is an intensive experience that can take the whole day. The guide leads you through the gorilla's world, explaining aspects of their Mgahinga Gorilla National Park in Uganda ecology and behavior along the way. We must stress that, while you have a very good chance of seeing gorillas, success is NOT guaranteed. They are wild creatures with no fixed routine, and finding them requires the skill and experience of your trackers and guides, as well as luck. The trackers and guides have helped to habituate the gorilla groups and know them intimately. They will take you to the area where they left the gorillas the day before. Before leaving they may be able to suggest how long the hike might be. While walking, please feel free to ask guides to slow down if they are going too fast and if you need a rest. Feel free to stop and look at birds or flowers, the guide will ensure that you don't get left behind. Gorilla Tracking can be strenuous walk, so go prepared.
Vegetation and Birdlife in Mgahinga National Park

The summit of Muhavura has a small crater lake and forms the highest point (4127m) in the Park. The summit areas are dominated by wort and dwarf heath vegetation. This emerges into bamboo and broad leaved montane forest, down the mountains.The lower slopes have high altitude savannah woodland with lots of lichens and mosses. The Mountain Gorillas are the most awe-inspiring animals to be found in Africa. Unfortunately, man has not been merciful to them. Poachers have decimated them, and man has destroyed their natural habitat. They have faced extinction, but today sound conservation policies have slowed down their decline, and in the Mgahinga Gorilla National Park they are able to establish their family groups untroubled by predatory man. Here on the slopes of the Virunga Mountains, in south west Uganda, the Mgahinga Gorilla National Park (33.7 sq.km) has been established to provide a secure habitat for these massive, but gentle creatures. Access to the families is strictly controlled (and not always permitted) and small groups of visitors are always accompanied by a trained ranger. To keep disturbance to the animals to a minimum there are limits to the number of tourists allowed in at any one time. Here we are in the home of the animals and we must act as the perfect guests.
Mgahinga Gorilla National Park is blessed with a unique bird fauna; 79 bird species have thus far been recorded within the park, including several species endemic to the East Congo Montane region. For the Virunga Conservation Area as a whole, over 295 species in the Virungas are endemic to the Albertine Rift Afromontane region representing 59% of the total of known endemic species. Remember to contact the Park Management for a guide who will take around for a good viewing of birds, do not forget your binoculars!!
Guided Walks and Cultural Performances
Guided nature walks can take you up to the boarder trail. A visa is not required. The hike takes you through a trail that climbs up the base of Sabinyo through fine montane forest before turning towards the Congo. Upon reaching Congo, you cut along the international boarder. The return leg to the park headquarters is good for bird watchers and there are possibilities of seeing Mgahinga Gorilla National Park in Uganda
The guided walks can also take to a viewing platform, 800 metres from the park gate and once on top, the visitor can have a good view of the park and the surrounding areas. Traditional dances such as the emuya of the Naporra and Nyangiya, ethnic groups. Lara karaka and Apiti dances can be organized for you by the local community which normally has cultural entertainers available on request.
Local people:
The major ethnic group are the Bafumbira who live most of their life cultivating. The Batwa (Pygmies) are the minority group and are believed to live in caves and feed on wildlife.
Accommodation:
There are motels in nearby Kisoro and Kabale. Mount Mghinga Rest Camp offering superb views of the Rift Valley and lies under the towering volcanos. Accommodation is available in tents or large bandas, each having its adjoining toile and bush shower. Meals are served daily. There is also a camp of climbers within the park.
Activities in the park include: gorilla tracking, Mountaineering, volcano climbing to the three volcanoes Sabinyo, Gahinga and Muhavura, birding, Nature walk to the Garama cave. For gorilla tracking, access to the families is strictly controlled; only small groups of visitors are allowed per tracking always accompanied by a trained ranger. One needs to book at least three months in advance to ensure that requested dates are available. Registration of trackers at the gate commences at 7.45am, but the tracking experience starts at 8.30am and can take three to eight hours; it generally requires physical fitness.
Accommodation is available at Travelers Rest Hotel, Volcanoes' Mt Gahinga Rest Camp, Kisoro Tourist Hotel, Virunga hotel and in nearby Motels in Kisoro. Mgahinga Safari Lodge, Rwagingana campsite, Mubano Hotel, Sky Blue Hotel, at the park gate there is community campgrounds with ample space for "do it your self camping".
Getting to the park.
From Kampala Kisoro takes 8 hours drive for about 540kms via Kabale. There are daily transport services for those who don't have private vehicles. The bus from Kampala takes off at 7:00am and when in Kisoro, you can hire a special taxi to the park for 131/2kms from Kisoro town.
Charter flights are also available from Entebbe to Kisoro. Flights are on Mondays and Fridays, with Eagle Air.
BOOKING AN AFRICAN SAFARI WITH US
To book our Safaris and Holidays, You can send us your inquiry through info@cycadssafaris.com or by filling out the short booking form. You can as well make your safari booking by calling our Tours and Travel Desk through +256772507241. For free travel advice, inquiry or request for further information about our safaris, travel information, safety and security you fill out the Inquiry Form or call our helpline +256-414-573775
Cycads African Safaris - Tours in Uganda, Rwanda, Kenya, Tanzania and Sudan.
GORILLA SAFARIS
UGANDA WILDLIFE SAFARIS
DISCOUNTED TRIPS
BUDGET UGANDA TRIPS
SAFARI TESTIMONIES
Safari Testimonies-...deep and warm thanks to Cycads African Safaris for organizing the most magnificent, beautiful, educational, amazing, fun, inspriring, exciting African Safari of my lifetime....Lewton AJ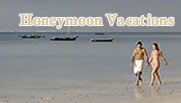 AFRICAN GAME PARKS
TRAVEL INFORMATION
SPECIAL OFFERS