SAFARIS BY DESTINATION
UGANDA SAFARIS BY THEME
ABOUT US
Our Travel Blog
Get to know about the latest news, events and happenings in the East African tourism industry. Share with us your on our travel blog
UGANDA SAFARI PLANNER
CYCADS CAR HIRE
BIG FIVE SAFARIS IN AFRICA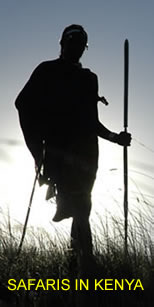 ....Dream, Explore, Discover......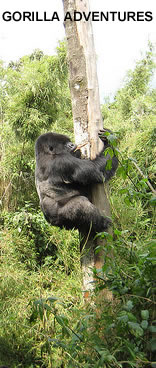 Kidepo National Park
Kidepo Valley National Park is one of Uganda's most spectacular national parks. Located on the border of Uganda with Sudan, Kidepo is one of the most scenic tourist destinations in Africa protecting a wide range of flora and fauna.
Kidepo is one of Uganda's most spectacular parks (1,442 sq km). it harbours a scenery unsurpassed in any other park in East Africa. "It could not be any better" is a common comment on the scenery by visitors who often promise and do come back to Kidepo. Tucked into the corner of Uganda's border with Sudan and Kenya, the park offers breathtaking savannah and mountain landscapes, which end in a rugged horizon. A huge altitudinal range, correspondingly wide climatic conditions have evolved an extremely diverse flora. As a result the variety of animal species in the park is equally diverse including many which are found no where else in Uganda. The vegetation can best be described as open tree savannah which varies much in structure and composition. Dry mountain forest dominates some of the hills, while areas along the Lorupei River support dense Acacia geradi forest.
The park harbours a greater diversity of animal species than other parks in Uganda. Of the 80 species of mammals listed in 1971, 28 were not known to occur in any other Ugandan park. Carnivore species unique to Kidepo and Karamoja region include the bat-eared fox, striped hyena, aardwolf, caracal, cheetah and hunting dog. Less common ungulates include the greater and lesser kudu, Chandlers mountain reedbuck, klipspringer and dikdik. Among other large ungulates are bush elephant, Burchell's zebra, bush pig, warthog, Rothschild giraffe, cape buffalo, eland, bushbuck, bush duiker, defassa waterbuck, bohor reedbuck, Jackson's hartebeest and oribi. Five species of primates are found in the park of which the Kavirondo bush baby is endemic. Carnivores present include lion, leopards, several small cats, spotted hyena, black-backed jackals and side-striped jackal.
The park boasts of an extensive avifauna. 465 species have been recorded (three new species were added to the list in 1995) of which 100 species were then (1972) not recorded in any other Ugandan park. Of particular interest, the ostrich and the kori bustard are principally associated with this region. The park is outstanding for its birds of prey. Of 58 species recorded, 14 are believed to be endemic to Kidepo and Karamoja region. These include Verreaux's eagle, Egyptian vulture and pygmy falcon. Also of note, are four species of hornbills. The red-billed, yellow-billed and Jackson's hornbills are peculiar to Kidepo, while the giant Abyssinian ground hornbill is quite common. There has however been no comprehensive survey in Kidepo and visitors stand a good chance of adding to the current list. The landscape throughout the park is studded with small hills, rocky outcrops and inselbergs from which one can obtain stunning views in all directions. Visitors will be able to enjoy guided walks from Apoka enabling them to quietly appreciate the peaceful atmosphere of the park and the beauty of mountain scenery. They will also find great interest in the native flora and with many of the smaller creatures of the park.
What to do when in Kidepo Valley National Park
The park has huge diversity of endemic species, Kidepo is the only park in Uganda where visitors can view both the giraffe and zebra. Most of the wildlife is concentrated within Narus valley. From the verandah of Apoka Rest camp, visitors may view a variety of wildlife. At least 60% visitors that come to the park in the dry seasons, enjoy good views of lions (that sometimes climb trees). Other animals of interest include buffaloes, elephants and giraffes. A number of game drive loops direct visitors to prime wildlife viewing locations in the Narus valley. Hiking can be carried out on Morungole Mountain just some few kilometers from the park headquarters. Lonyili Mountain is another possible hiking place. Visitors can also go to view the splendid Kidepo valley dominated by borassus palm forest; its wide flat riverbed is dry for most of the year. Visitors may enjoy a picnic on the sand and the sound of palm leaves in constant motion in the wind. From the Kidepo valley, visitors may also visit the Kanangorok hot springs which are located only 11 km from Kidepo river valley. The mountain and savannah landscape of the park is spectacular. The Narus valley is situated in the southwest of the park; the rugged Napore – Nyangea mountain range forms its western boundary. Separating it from the Kidepo valley in the northeast are the Lokayot hills. To the north, in the Sudan, are the Lotukei Mountains and the Morungole range marks the southern boundary of the park.
Visitors can be entertained by the traditional dances such as the Emuya dance of the Napore and Nyangea ethnic groups and the Lara karaka and apiti dances of the Acholi. Interested visitors may be able to visit Karamojong manyattas (homesteads) and probably kraals to see traditional customs, stools, spears, head dresses, knives, bows and arrows and jewelry, some of which may also be obtained from the park tourist office. It is better to arrange the visit two days in advance either from the park headquarters in Apoka or from UWA headquarters in Kampala. Along the Moroto – Soroti road visitors will be able enthralled by the view of the steep volcano of Alekilek, about midway between Moroto and Soroti. Visitors who take Kotido – Lira road will enjoy the scenery of Labwor hills and in particular the massive and bare Alerek (Kidi rwot) rock about 55 kilometers from Kotido. Throughout Karamoja, visitors will encounter colourful Karamojong costumes worn by the women and men (similar to Masai).
Visitor accommodation in the park.
The park runs a self catering hostel comprising of 14 bandas each with two beds. It offers cooking facilities only but may provide visitors with basic drinks (soda and beer). Visitors are advised to bring sufficient food and drinks for a full duration of stay. Apoka Rest camp, managed by Uganda Safari Company, is under reconstruction. When construction is completed, the camp will provide food and bedding. The park has two "do it yourself" campsites. Plans are under way to develop two others. Tents or any other camping equipment are not provided. However provision of water, firewood and charcoal can be arranged.
Getting to Kidepo Valley National park
The park can be reached by road and air.
By road: Driving is more rewarding, as vast parts of Karamoja are scenic and total wilderness. However, road conditions are sometimes difficult and 4 wheel drive vehicles are highly recommended. Visitors should note that the road mainly in use from Kotido to Kaabong passes via Kanawat not via Losilang as indicated in most maps. Inquire from Kotido. Visitors intending to come by road are advised to contact UWA headquarters to seek advice about conditions and safety on the roads. There are three routes by road: Kampala via Karuma – Lira – Kotido – Kidepo 705 km Kampala – Mbale – Soroti – Moroto – Kidepo 792 km Kampala – Mbale – Sironko – Kotido – Kidepo 740 km
By Air: Chartered aircrafts are available from Entebbe International Airport to the park headquarters. The Civil Aviation Authority has plans to make Lomej an International airport which will permit visitors to fly in direct from other countries. The flight from Entebbe takes about two hours. Chartered flights may be arranged with Mission Aviation Fellowship (MAF), United Airline, Eagle Aviation or KAFTC. Chartered flights may also be arranged with tour companies in Kampala.
Hotels in Kidepo Valley National Park
BOOKING AN AFRICAN SAFARI WITH US
To book our Safaris and Holidays, You can send us your inquiry through info@cycadssafaris.com or by filling out the short booking form. You can as well make your safari booking by calling our Tours and Travel Desk through +256772507241. For free travel advice, inquiry or request for further information about our safaris, travel information, safety and security you fill out the Inquiry Form or call our helpline +256-414-573775
Cycads African Safaris - Tours in Uganda, Rwanda, Kenya, Tanzania and Sudan.
GORILLA SAFARIS
UGANDA WILDLIFE SAFARIS
DISCOUNTED TRIPS
BUDGET UGANDA TRIPS
SAFARI TESTIMONIES
Safari Testimonies-...deep and warm thanks to Cycads African Safaris for organizing the most magnificent, beautiful, educational, amazing, fun, inspriring, exciting African Safari of my lifetime....Lewton AJ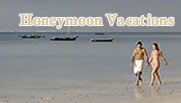 AFRICAN GAME PARKS
TRAVEL INFORMATION
SPECIAL OFFERS