SAFARIS BY DESTINATION
SAFARIS BY THEME
ABOUT US
Our Travel Blog
Get to know about the latest news, events and happenings in the East African tourism industry. Share with us your on our travel blog
SAFARI PLANNER
CYCADS CAR HIRE
BIG FIVE SAFARIS IN AFRICA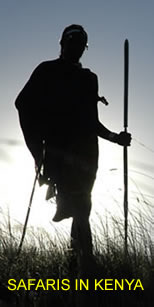 ....Dream, Explore, Discover......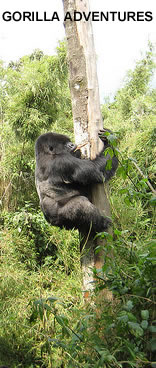 Uganda Wildlife & Chimpanzee Tour (4 Days)
4 Days Uganda Safari to Murchison Falls and Kibale National Park.
TOUR ITINERARY
Day 1: Drive to Murchison Falls National Park.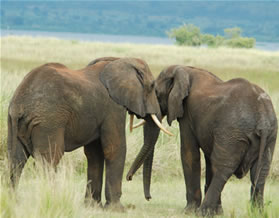 In the morning after breakfast you will drive south west through Nakasongorwa Masindi to reach the park in the afternoon. On reaching the park you will hike to the top of the falls to see how the calm Nile forces itself through a narrow gorge through which it explodes into the falls. After you will transfer to your lodge. Dinner and overnight at Paraa Safari Lodge / Sambiya River lodge /Red chillie Camp.
Day 2: Game drive / Boat ride
In the morning before dawn you will go for a game drive through the park searching for predators and other game. The drive will reward you with game like Hyenas, Leopards, elephants, hartebeests, Oribis, Uganda Kobs, giraffes to mention. In the afternoon you will go for a boat ride on the Victoria Nile that takes you to the bottom of the falls. The ride will reward you with game like Crocodiles, Hippos, elephants, buffaloes, and plenty of birds like the Kingfishers.
Day 3: Drive to Kibale.
Early in the morning you will have breakfast and then drive off to Kibale National park. The drive takes you about 8 hours to reach Fort portal in the afternoon. You will then transfer to your lodge to check in and then go for a walk in the Bigodi wetland sanctuary. The walk will reward you with primates like Bush babies and colobus monkeys and other species both fauna and flora. Dinner and overnight at Ndali Lodge / Mountains of the moon / Primates lodge.
Day 4; Chimpanzee Tracking / Drive back home.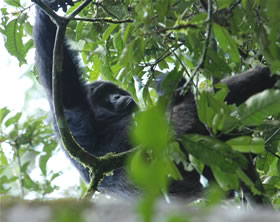 In the morning you will have breakfast and then transfer to Kibale NP Headquarters. You will be briefed about the whole process and tracking and then you will head along the tracks in the forest to search for chimpanzees. The walk through the park will be guided providing information about not only on chimpanzees but also on flora and fauna. You will then meet the chimpanzees and spend sometime watching them feed and making theirs calls. If you are lucky to find then hunting this is the best time, as you watch them share the meat amongst themselves. After tracking you will then drive to Kampala to reach in the evening.
END OF UGANDA SAFARI
BOOKING AN AFRICAN SAFARI WITH US
To book our Safaris and Holidays, You can send us your inquiry through info@cycadssafaris.com or by filling out the short booking form. You can as well make your safari booking by calling our Tours and Travel Desk through +256772507241. For free travel advice, inquiry or request for further information about our safaris, travel information, safety and security you fill out the Inquiry Form or call our helpline +256-414-573775
Cycads African Safaris - Tours in Uganda, Rwanda, Kenya, Tanzania and Sudan.
GORILLA SAFARIS
WILDLIFE SAFARIS
DISCOUNTED TRIPS
BUDGET UGANDA TRIPS
SAFARI TESTIMONIALS
Safari Testimonies-..deep and warm thanks to Cycads African Safaris for organizing the most magnificent, beautiful, educational, amazing, fun, inspriring, exciting African Safari of my lifetime....Lewton AJ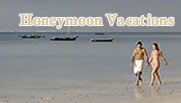 AFRICAN GAME PARKS
TRAVEL INFORMATION
TOURS FOR 2012