SAFARIS BY DESTINATION
SAFARIS BY THEME
ABOUT US
Our Travel Blog
Get to know about the latest news, events and happenings in the East African tourism industry. Share with us your on our travel blog
SAFARI PLANNER
CYCADS CAR HIRE
BIG FIVE SAFARIS IN AFRICA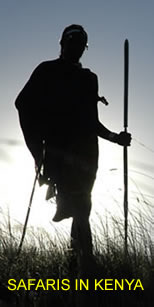 ....Dream, Explore, Discover......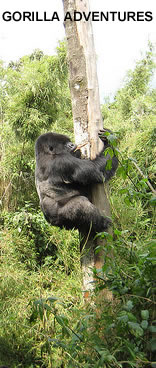 3 Days Queen Elizabeth National Park
Over view
This is a 3 days wildlife safari in Queen Elizabeth National Park, the second largest park in Uganda and one of the world's national parks with the highest biodiversity ratings. Since 1952, this park has received thousands of tourists interested in game viewing and chimpanzee tracking. Wild animals in the park include tree climbing lions, elephants, buffaloes, Hippos, Kobs, Antelopes, bush and water bucks, warthogs, chimpanzees, monkeys etc. the safari starts and ends in Kampala and it is approximately 417 Kilometer from Kampala City and about 7 hours drive in a 4WD vehicle
Tour activities
2 Game drives
Launch cruise
Chimpanzee tracking
Tour Itinerary
Day 1, depart for QENP &Game drive
Early in the morning leave your hotel and transfer to Queen Elizabeth National park in the western part of the country. Stop over at the Equator at Kayabwe for photographs and water experiments. Proceed and have lunch in Mbarara town at Hotel Zebra. Move on to the park reaching the park headquarters at Mweya in the evening. Go for an evening game drive in the Kasenyi area which is well known as the Kob mating grounds and there fore in this place one is able to see a lot of kobs and other antelopes like the situnga, and the hyenas. Other animals can also be spotted such as the Elephants, lions, and many more. This takes 2-3 hour. Dinner and overnight stay at Mweya safari lodge/ Jacana/ Simba safari lodge.
Day 2 game drive and launch cruise
Early in the morning go for the morning game drive in the Northern crater area where there is a lot of dark holes called the black craters with no water. You may be able to see a lot of animal species such as the Elephants, lions, buffaloes, Leopards, monkeys such as the black and white colobus, vervet, patus, red-tailed and the blue monkeys. Other animals that can be seen are the bush pigs and the warthogs, antelopes. This side of the park provides a good view of numerous craters. The activity takes 3-4 hour.
Return for lunch at the lodge and in the afternoon go for evening launch cruise on the Kazinga channel. You may have a chance to see a lot of crocodiles along the channels bank sides, a lot of the hippopotamus since in Africa this place is regarded as the highest concentration of the hippos, elephants taking water and a lot of bird species at the pelican point. This activity takes 2-3 hour. Dinner and overnight stay at Mweya safari lodge/Jacana/Simba safari lodge.
Day 3, chimpanzee tracking and transfer back to Kampala
Early in the morning go for Chimpanzee tracking in the Kyambura gorge. Start the guided walks to search for the chimpanzees at the Kyambura's fig tree Camp. In this gorge you are able to track man's cousin, closest friend and that is the chimpanzee. The activity takes about 2-3 hours. Return for a late breakfast and after transfer back to Kampala. Dinner and overnight at your lodge/Hotel.
TOTAL COST
PRICE PER PERSON (BASED ON FOUR PEOPLE)
BUDGET: $507
LUXURY: $702
INCLUSIVE
All ground transportation
4 chimpanzee tickets
All other activities
Accommodation
Meals enroute and soft drinks
Park entrance fees
Vehicle entrance fees
Bottled water on a safari
EXCLUSIVE
Tips
Beverages and expensive drinks
Laundry services
Air fares
Airport taxes and visa entry
BOOKING AN AFRICAN SAFARI WITH US
To book our Safaris and Holidays, You can send us your inquiry through info@cycadssafaris.com or by filling out the short booking form. You can as well make your safari booking by calling our Tours and Travel Desk through +256772507241. For free travel advice, inquiry or request for further information about our safaris, travel information, safety and security you fill out the Inquiry Form or call our helpline +256-414-573775
Cycads African Safaris - Tours in Uganda, Rwanda, Kenya, Tanzania and Sudan.
GORILLA SAFARIS
WILDLIFE SAFARIS
DISCOUNTED TRIPS
BUDGET UGANDA TRIPS
SAFARI TESTIMONIALS
Safari Testimonies-..deep and warm thanks to Cycads African Safaris for organizing the most magnificent, beautiful, educational, amazing, fun, inspriring, exciting African Safari of my lifetime....Lewton AJ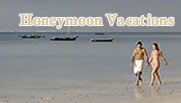 AFRICAN GAME PARKS
TRAVEL INFORMATION
TOURS FOR 2012