SAFARIS BY DESTINATION
UGANDA SAFARIS BY THEME
ABOUT US
Our Travel Blog
Get to know about the latest news, events and happenings in the East African tourism industry. Share with us your on our travel blog
UGANDA SAFARI PLANNER
CYCADS CAR HIRE
BIG FIVE SAFARIS IN AFRICA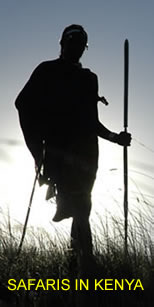 ....Dream, Explore, Discover......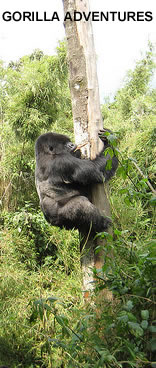 5 Days Birding Safari in Queen Elizabeth and Lake Bunyonyi
SAFARI OVERVIEW

Discover birders paradise in Uganda! This birding tour takes you to Queen Elizabeth National Park and Lake Bunyonyi; both re- known places for bird watching!
TOUR ITINERARY
Day 1: KAMPALA – QUEEN ELIZABETH NATIONAL PARK
From Kampala we will depart for Queen Elizabeth National Park. On our way we will take a stop over at the equator where you can take pictures and shop for a souvenir. After lunch in Mbarara we continue to the southwest and head for the Western Rift Valley. Upon arrival in Queen Elizabeth National Park you will enjoy an evening game drive before you check in at the accommodation in the park. Dinner and overnight at Jacana Safari Lodge/ Mweya safari Lodge/ Hippos Hill camp / Albertine River Camp
Day 2: QUEEN ELIZABETH NATIONAL PARK
The day starts early when we make a game drive to the northern parts of the park. This is not only an area for exceptional game viewing but also offers much to birders. We move through open grassy plains which support large flocks of White and Abdims Stork as well as the spectacular Saddle Billed Stork during the migratory season. Raptors are well represented, including the Brown Snake Eagle, African harrier-hawk, Bateleur, Whalbergs Eagle, Grey Kestrel and Marsha Eagle. We return for lunch and then take a boat launch along the Kazinga channel. Watch hundreds of hippos, elephants and many migratory bird species, such as the Grey headed Gulls, White winged black Terns, Morning Dove, African skimmers, Great white and Pink-Backed Pelicans, Water Dikkops etc. Return for dinner and overnight at the lodge.
Day 3: QUEEN ELIZABETH – LAKE BUNYONYI
We leave from Queen Elizabeth with some game viewing and bird of course on our way out and continue to the area that is often referred to as "Little Switzerland of Uganda!" Here you will find Lake Bunyonyi, the deepest lake in Uganda and situated close to the borders of Uganda and Rwanda. On a bright day you might even see the magnificently wrought volcano Mount Muhavura. Upon arrival at the "Lake of the small birds" a motor boat awaits you for transport to Habuharo Island camp/ Bunyonyi Overland camp / Bushara Island for dinner and over night
DAY 4: LAKE BUNYONYI
After breakfast you can hire a canoe and travel around the surroundings from the water surface. Drift inaudibly to the quite a lot of small islands and take pleasure in the rich birdlife. Return for lunch and then take on a Bird Walk in Mukoni Village. Pass small farms and enjoy the spectacular view as you look out for many birds. Generally 40 to 50 different species may be seen on this walk, including the African Hobby, Scarlet-chested, Black Kite, Swamp Flycatcher, Bronze and Red-chested Sunbirds, White-headed Saw-wing etc. Return for dinner and over night
Day 5: LAKE BUNYONYI – KAMPALA
Take breakfast then return towards the capital city of Kampala reknown for its 7 Hills! Have lunch en route. The drive takes about 7 hours but runs through a beautiful countryside. Arrival in Kampala late in the afternoon. Dinner and overnight at Serena Hotel / Humurah Hotel / Holiday express Hotel..
End of the Safari
BOOKING AN AFRICAN SAFARI WITH US
To book our Safaris and Holidays, You can send us your inquiry through info@cycadssafaris.com or by filling out the short booking form. You can as well make your safari booking by calling our Tours and Travel Desk through +256772507241. For free travel advice, inquiry or request for further information about our safaris, travel information, safety and security you fill out the Inquiry Form or call our helpline +256-414-573775
Cycads African Safaris - Tours in Uganda, Rwanda, Kenya, Tanzania and Sudan.
GORILLA SAFARIS
UGANDA WILDLIFE SAFARIS
DISCOUNTED TRIPS
BUDGET UGANDA TRIPS
SAFARI TESTIMONIES
Safari Testimonies-...deep and warm thanks to Cycads African Safaris for organizing the most magnificent, beautiful, educational, amazing, fun, inspriring, exciting African Safari of my lifetime....Lewton AJ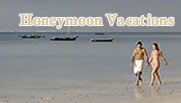 AFRICAN GAME PARKS
TRAVEL INFORMATION
SPECIAL OFFERS