SAFARIS BY DESTINATION
SAFARIS BY THEME
ABOUT US
Our Travel Blog
Get to know about the latest news, events and happenings in the East African tourism industry. Share with us your on our travel blog
SAFARI PLANNER
CYCADS CAR HIRE
BIG FIVE SAFARIS IN AFRICA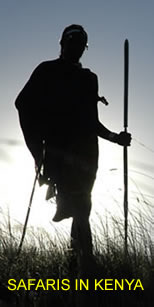 ....Dream, Explore, Discover......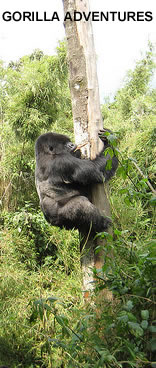 Uganda Bird Watching Tours - Cycads Safaris
Cycads African Safaris organizes different bird watching tours to Uganda, Rwanda, Kenya and Tanzania. We offer unrivalled birding tours to Uganda, Rwanda, Kenya and Tanzania guided by proffessional birders.
Our Birding Safari Offers
3 Days Birding in Queen Elizabeth
-
bird in Queen Elizabeth Park with over 606 species of birds.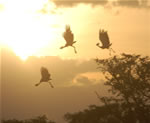 5 Days Birding Tour in Uganda
- discover Queen Elizabeth & Lake Bunyonyi, the birders paradise
.

9 Days Bird Watching in Uganda
-
Bird through
Uganda's prime bird spots; Mabamba, Mburo, QENP, MFNP..

12 Days Bird Uganda
-
bird watching trip featuring shoebills, gorilla tracking and chimps in Uganda...

14 Days Classic Bird Watching Trip
- Follow the trails in all the hot birding spots in Uganda including parks & IBAs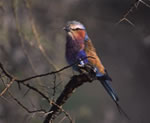 18 Days Birding Uganda Africa
- look for African birds from Budongo, Bwindi, Mabamba & IBAs...
2 days Mabira Birding safari - 4 days Mabira & Murchison Falls birding tour - 10 days Uganda Birding Safari - 12 days Birding safari Uganda
Bird Watching in Uganda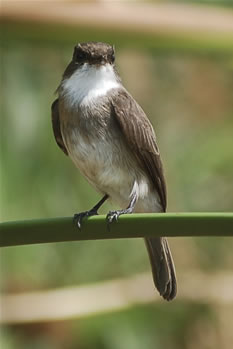 Uganda is a true African birding destination. Located at the center of the continent, Uganda attracts migrants from the North and South. Uganda is the richest country for birds in Africa. Uganda has almost half the species known on the African continent and over 10% of those recorded throughout the entire world.
Over 1,040 species of birds have been recorded in Uganda and these include birds of water and land shore, birds of scrub and woodland, forest birds and birds of the open plain.
We offer guided Bird watching trips to Uganda. Our Birdwatching trips are not only exciting but also rewarding with chances of seeing rare, endangered and endemic bird species.
Our local birding guides will provide you an exciting trip. They will be happy to show you their area. Bird from panoramic African landscapes to magnificent blue lakes our select tours will explore Uganda while discovering the diverse culture, amazing wildlife and range of natural wonders.
We believe in offering adventure seekers an exclusive experience, while providing a service quality beyond expectations.
For more information about Bird watching, tours and safaris in Uganda- contact us now through info@cycadssafaris.com
BIRDING SAFARI TESTIMONIES
NOVEMBER 2012 - Tina & Group- We can't begin to tell you how wonderful our trip was.  I am going to write something about the whole trip for our "bird" magazine and
will let you have a copy.  In the meantime I will say that Jackson was the
tops.  His driving was impeccable on those difficult windy roads.  He did
not drive too fast and nothing was too much trouble.  He handled our
itinerary with a lot of care and quickly understood what we required to make
us comfortable.  He was very patient while we did our "tours".    The bird
guide we had at Nyungwe - Ntoyinkima Claver - was
superb.    Not only did he know ALL the birds and ALL their calls, he was
familiar with the flora and fauna - which our two friends - Lari and Mike -
who have a wilderness of their own here in Zambia - were most captivated
with.  Claver is a necessity for any birding groups you have in the future.
With Claver we saw over 100 birds, 50 "lifers" (the first in our lives) - 20
of which are endemic to Rwanda.  He made our trip to Nyungwe Forest and we
are delighted we extended our stay there by two days.... Read more
BOOKING AN AFRICAN SAFARI WITH US
To book our Safaris and Holidays, You can send us your inquiry through info@cycadssafaris.com or by filling out the short booking form. You can as well make your safari booking by calling our Tours and Travel Desk through +256772507241. For free travel advice, inquiry or request for further information about our safaris, travel information, safety and security you fill out the Inquiry Form or call our helpline +256-414-573775
Cycads African Safaris - Tours in Uganda, Rwanda, Kenya, Tanzania and Sudan.
GORILLA SAFARIS
WILDLIFE SAFARIS
DISCOUNTED TRIPS
BUDGET UGANDA TRIPS
SAFARI TESTIMONIALS
Safari Testimonies-..deep and warm thanks to Cycads African Safaris for organizing the most magnificent, beautiful, educational, amazing, fun, inspriring, exciting African Safari of my lifetime....Lewton AJ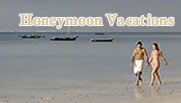 AFRICAN GAME PARKS
TRAVEL INFORMATION
TOURS FOR 2012