SAFARIS BY DESTINATION
SAFARIS BY THEME
ABOUT US
Our Travel Blog
Get to know about the latest news, events and happenings in the East African tourism industry. Share with us your on our travel blog
SAFARI PLANNER
CYCADS CAR HIRE
BIG FIVE SAFARIS IN AFRICA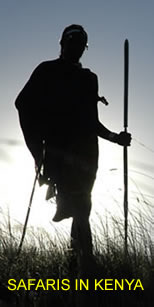 ....Dream, Explore, Discover......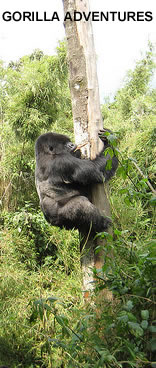 10 Days Uganda Birding Safari

Day 1: Arrival- Drive to Mabira Rain forest.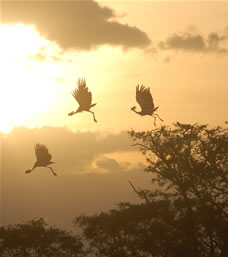 On Arrival at the Airport, you're greeted by a representative from Cycads safaris who will transfer you to Mabira Rain forest reaching there early afternoon for lunch. After lunch you will go birding in the forest. At Mabira you will watch different Bird species, over 287 bird species are recorded in this park, species of the Guinea-Congo Forests biome for instance Nahan's Francolin; Black shouldered Nightjar, Capuchin Babbler, Grey Long-bill and Blue-headed crested flycatcher. The forest also holds one species of the Sudan-Guinea Savanna biome and four of the Afrotropical Highlands biome. Mabira Forest Reserve is the largest block of moist semi-deciduous forest remaining in the central region of Uganda.
Mabira has over 10km well maintained trail systems for birding nature walks and Its closeness to Kampala, and the presence of various ecotourism facilities, makes this site popular for visitors especially bird watchers. Dinner and overnight at Mabira forest safari lodge/ the Rain forest lodge (luxury), Kingfisher safari lodge (mid range), Sunset international Hotel (Budget). Meal plan (FB)

Day 2: Bird watching Mabira –Transfer to Kibale.
Take an early breakfast and then go into the forest for the view of a number of bird species. There are mixed bird collections along the broad tracks, and loud groups of the near-endemic Weyn's Weaver, perhaps the most eye-catching of the group, busy themselves in the forest shelter. Also, expect to see African Pied Hornbill and Forest Wood-Hoopoe, while the seasonal pools can attract Blue-breasted, White-bellied, Dwarf and Shining-blue Kingfishers. Yellow-throated and Speckled Tinker birds live in the canopy and Toro Olive Greenbul and Green-tailed Bristle bill are reserved inhabitants in the forest. Yellow Billed, Yellow Spotted and Hairy Breasted Barbets are commonly seen amongst the many bird species. The elusive Purple Throated, Olive Green, Jameson's Wattle-eye, Grey and Yellow Longbill will be among our target while birding here, Soty, African Paradise and red Bellied paradise flycatchers among others. After you will transfer to Kibale, stopover in Kampala for lunch reaching fort portal town late evening. Dinner and overnight at Primate Lodge (luxury) Mountains of the moon hotel (Mid range) Chimp nest / Rwenzori view hotel (Budget). Meal Plan (FB)

Day 3: Birding in Kibale- Bigodi wet land.
Take an early breakfast and then get into the forest park. kibale is a home to 325 variety of bird species, including 6 that are native to the Albertine Rift destination, that is to say dusky crimsonwing, black-capped apalis, blue-headed sunbird, collared apalis,red-faced woodland warbler and purple-breasted sunbird. Other Kibale specials are the green breasted pitta,African pitta, black bee-eater,Abyssinian groundthrush, yellow spotted nicator, little greenbul, black-eared ground thrush, brownchested alethe, yellow rumped tinker bird, blue-breasted kingfisher, along with the crowned eagle. You then proceed to Bigodi wet land, located outside the park in Magombe Swamp. It's famous for wildlife such as chimpanzees, red colobus, black and white colobus, red tailed monkey, bushbuck as well as mongoose. It has about 138 bird species and these can be seen during the nature walks. This Wetland sanctuary is a community-run opening aimed at conserving an exclusive biodiversity & environmental values of the wetland. Dinner and overnight as above.

Day 4: Transfer to Queen Elizabeth.
After breakfast, transfer to Queen Elizabeth National park reaching there late early in the afternoon for lunch at Mweya safari lodge. After lunch you're a visit to kazinga Channel Bridge where you will have a chance to see different bird species before retiring back to the lodge. Dinner and overnight at Mweya safari lodge (luxury) kingfisher safari lodge/ Ihamba Safari (mid range) simba safari camp (Budget) Meal plain Full board.

Day 5: Queen Elizabeth Bird watching Safari
After break fast you will start the hut for the bird species. Uganda has over 1,000 bird species of which 612 species of birds are in Queen Elizabeth thus the parks remarkable birdlist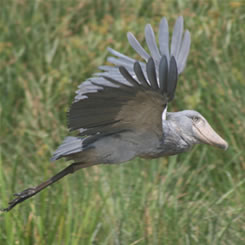 that exceed that of the neighboring Virunga National park. Among the birds are the African skimmer, Chapins flycatcher, Pink-backed pelicans, Papyrus canary, Shoebill stork, martial eagle, black-rumped buttonquail as well as the great flamingos. You will have a possibility of seeing at least over 200 bird species just on a two day visit such as the African fish eagle, martial eagle, papyrus gonolek, African Skimmer among others. After the safari you will transfer to Bwindi reaching there late evening for Dinner and overnight at Silver back lodge/ egangi Lodge/ Gorilla Safari lodge (up market)/ Buhoma community (Budget), Meal plan (FB).

Day 6: Bird watching Bwindi.
After breakfast, you will go birding in the forest. The forest is one of the richest ecosystems in Africa, it provides habitat for over 348 species of birds. After bird watching you will the transfer to Lake Bunyonyi to explore the lake and the surrounding Kigezi hills reaching late afternoon for Dinner and overnight at Birds Nest or Arcadia Cottages Luxury/ Bunyonyi Overland Camp (Budget) Meal Plan (FB).

Day 7: Birding watching along side Lake.
After breakfast, you will spend the rest of your day doing bird watching activity. As the name Bunyonyi goes, it means a place of many little birds. About 200 bird species of birds have been recorded on this lake both the little birds among others. The name Bunyonyi also means "the place of many little birds" and they include White tailed Blue Monard, grey crowned cranes, the African Harrier Hawk, Herons and egrets, the Levillant cuckoo, the Cardinal Woodpecker and the Rufous-breasted wryneck. Weavers nesting on the Island, include the large golden, slender-billed Baglafetch, as well as the yellow-backed and spectacled weavers. . Evening entertainment by the local-kikiga Dance by Bakiga tribe.
Dinner and overnight as above.

Day 8: Transfer to Lake Mburo Park
After breakfast, transfer to Lake Mburo National park reaching Mbarara early afternoon for lunch. Stopover at Igongo Culutral center to experience the cultural history of the people of western Uganda and photo shooting, then proceed to Lake Mburo National park reaching there late afternoon.
Dinner and overnight at Mantana luxury tented camp/ Acardia Cottage (luxury) Rwonyo campsite (Budget). (FB)

Day 9: Full day Bird watching- Lake Mburo
After breakfast, you will have a full day Bird watching Safari in Lake Mburo. This place is one of the most perfect places in Uganda for birding safari including wildlife. The landscape is fabulous for bird watching, the conditions provides the perfect habitant for different bird species and over 313 bird species have been recorded in this park including the shoebill stork White-winged Warblers, Black-billed Barbet, Crested Francolin etc. Dinner and overnight as above.

Day 10: Back to Kampala-City Tour and Departure
After breakfast head to Kampala, a stop over at the equator in Masaka for souvenir shopping/ photo taking or for a cup of coffee then do a brief city tour if time allows then later transfer to the airport for your departure flight back home. Meal Plan B-L End of Service
End of tour
GORILLA SAFARIS
WILDLIFE SAFARIS
DISCOUNTED TRIPS
BUDGET UGANDA TRIPS
SAFARI TESTIMONIALS
Safari Testimonies-..deep and warm thanks to Cycads African Safaris for organizing the most magnificent, beautiful, educational, amazing, fun, inspriring, exciting African Safari of my lifetime....Lewton AJ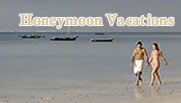 AFRICAN GAME PARKS
TRAVEL INFORMATION
TOURS FOR 2012