SAFARIS BY DESTINATION
UGANDA SAFARIS BY THEME
ABOUT US
Our Travel Blog
Get to know about the latest news, events and happenings in the East African tourism industry. Share with us your on our travel blog
UGANDA SAFARI PLANNER
CYCADS CAR HIRE
BIG FIVE SAFARIS IN AFRICA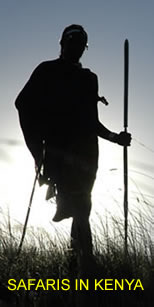 ....Dream, Explore, Discover......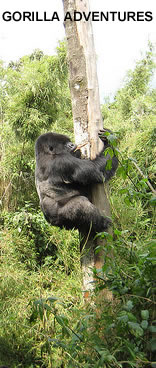 9 Days Uganda Birding Safari
This 9 Days Uganda Bird Watching safari takes you through Uganda's prime bird watching spots; Mabamba Swamps, Lake Mburo, Queen Elizabeth National park, Bwindi, Lake Bunyonyi.
TOUR ITINERARY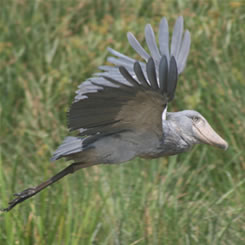 Day 1. Mabamba Swamp
After early breakfast you will set off on the southward road to Mabamba Wetland. This is the nearest site for the Shoebill, Lesser Jacana, Blue Breasted Bee-Eater, Black-Shouldered Nightjar, Afep Pigeon, Papyrus Gonolek, Blue Swallow, and White Winged Warbler. Proceed to Lake Mburo with. Have lunch en route. Dinner and over night at your Hotel.
Day 2. Kampala - Lake Mburo
Morning game drive at Lake Mburo National Park which is occupied by savannah grassland punctuated with many lakes surrounded by swamps. This is one place you can view Eland, Antelope, as well as Zebra, Topi, Impala, and several Acacia –associated birds. The five lakes within the park attract Hippos, Crocodiles and a variety of water birds, while fringing swamps hide secretive papyrus specialists such as the Sitatunga Antelope and Red, Black and Yellow Papyrus Gonalek or take boat ride on one the lakes looking species like the Brown Chested Plover, Yellow Billed Oxpecker, Red Faced Barbet, Southern Ground Hornbill, Papyrus Yellow Warbler, African Fin foot, Black Collard Barbet etc. Check out and drive to Mbarara town to overnight.
Day 3. Mbarara – Queen Elizabeth National Park
Wake up early and drive Imaramagambo Forest (part of Queen Elizabeth Park) visit the bat caves carry out birding along this area and proceed to Mweya reaching in time for boat cruise on Kazinga channel. Dinner and overnight at the Lodge.
Day 4. Queen Elizabeth National Park
Whole day in the Queen Elizabeth National Park bird watching and game viewing in the morning and in the afternoon ,take a boat cruise in case it was not covered yesterday returning to the lodge for lunch and overnight at Mweya Safari Lodge or Institute of Ecology. Among species to see are African Skimmer, Amur Falcon, Ovampo Sparrow hawk, Lesser Flamingoes, Grey Capped Warbler, Black Romped Button Quail, Verreaux's Eagle Owl, Red Footed Falcon, White's and Abdim's Storks (in season), Wooly-necked and Saddle-billed Storks, and numerous classes of Raptors, Vultures and Plovers etc.
Day 5. Queen Elizabeth National Park -Bwindi National Park
After breakfast drive to Bwindi while birding on the way arriving at around noon. Lunch, afternoon carry out birding around Buhoma area. Dinner and overnight at the Lodge
Day 6. Bwindi – Gorilla Tracking (optional)
Whole day bird watching in Bwindi Forest, or this day you will go for gorilla tracking taking different trials in the park. These gentle giants move in families. You will track either family as your permits states. You will enjoy our next of kin at close view while the young ones play in the branches of trees. This morning you will report at the Park Office at 7:30 am to get ready for the Gorilla tracking. Take with you lunch boxes and all the necessary gear to track the rare Mountain Gorilla, perhaps one of the most exciting wildlife experiences. There are now only 600 left in the world! The tracking may take between 2 and 8 hours depending on the movement of these gentle giants. Spend the night at camp Lodge.
Day 7. Bwindi – Kabale Lake Bunyonyi
After breakfast check out and drive to Kabale while birding on the way. Check in at Overland Camp, See Birds around Lake Bunyonyi.

Day 8. Lake Bunyonyi - Kampala
Morning boat ride on Lake Bunyonyi to the Islands viewing different species of birds and migratory birds from Europe often sighted here. Lunch and drive to Kampala for dinner and over night.
Day 9. Kampala - Entebbe
Indulge in an early morning city Tour if time allows. Shopping in Kampala city and proceed to the airport

End of the 9 Days Birding Safari in Uganda
UGANDA BIRDING SAFARIS
3 Days Birding Safari in Queen Elizabeth National Park
HOW TO BOOK THIS SAFARI
To book this bird watching safari, You can send us your inquiry through info@cycadssafaris.com or by filling out the short booking form. You can as well make your safari booking by calling our Tours and Travel Desk through +256772507241. For free travel advice, inquiry or request for further information about our safaris, travel information, safety and security you fill out the Inquiry Form or call our helpline +256-414-573775
Cycads African Safaris - Tours in Uganda, Rwanda, Kenya, Tanzania and Sudan.
GORILLA SAFARIS
UGANDA WILDLIFE SAFARIS
DISCOUNTED TRIPS
BUDGET UGANDA TRIPS
SAFARI TESTIMONIES
Safari Testimonies-...deep and warm thanks to Cycads African Safaris for organizing the most magnificent, beautiful, educational, amazing, fun, inspriring, exciting African Safari of my lifetime....Lewton AJ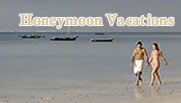 AFRICAN GAME PARKS
TRAVEL INFORMATION
SPECIAL OFFERS