SAFARIS BY DESTINATION
UGANDA SAFARIS BY THEME
ABOUT US
Our Travel Blog
Get to know about the latest news, events and happenings in the East African tourism industry. Share with us your on our travel blog
UGANDA SAFARI PLANNER
CYCADS CAR HIRE
BIG FIVE SAFARIS IN AFRICA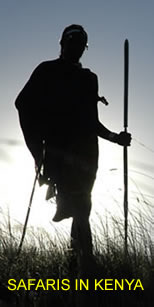 ....Dream, Explore, Discover......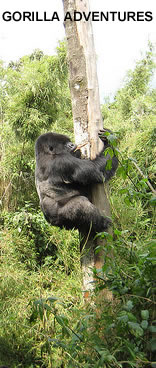 18 Days Birding Safari In Uganda
18 DAYS (BIRDING PRIMATES WATCH PANORAMA AND CULTURE TOUR)
Day 1: Kampala - Budongo.
Depart Kampala for Budongo Forest Reserve in Murchison falls National Park. Budongo forest lies at the edge of the Albertine Rift to the south of Murchison Falls National Park and protects the largest instinctive forest area in East Africa. It parades an impressive bird life of over 350 species and is the best site in Uganda for a number of sought-after birds such as Casein's Spine tail, Nahan's Francolin, Ituri Batis and Chestnut-capped Flycatcher. This hot birding spot is also home to some Uganda's population of primates including the threatens Chimpanzee, red tailed monkeys among others. An excellent network of trails and a wide track known as "The Royal Mile" provides access to the forest. The Royal Mile is regarded to be the country's leading forest birding locality. Chocolate-backed, Blue-breasted and African Dwarf Kingfishers are stunningly frequent and this is utterly the best place in Uganda to see these three species. Birding in the afternoon and over night at
You're Hotel.
Day 2: Royal Mile - Murchison Falls.
Spend the whole day birding in the Royal Mile. At the Murchison Falls, and one of the most spectacular in Africa, the river Nile plunges through a narrow crevice and over a 40-metre drop. In the eastern
Sector of the park, before the Murchison Falls themselves, are the Karuma Falls, where the Nile cascades over a breathtaking 23 km of rapids, creating some of the most exciting white-water rafting opportunities in Africa. A cruise upstream the Nile to the falls is an unforgettable experience. On the banks, prolific wildlife including elephant, crocodile, hippopotamus, lion, giraffe, buffalo, and countless antelopes and birds can be observed. In the evening, proceed to Murchison Falls National Park via Kaniyo Pabidi, have a game drive while entering and over night at either
Up market Paraa Safari Lodge or Nile Safari Camp
Mid level Sambiya River Lodge (Medium class accommodation)
Basic Red Chilli Rest Camp
Murchison Falls has a diversity of rare locales and lots of superb birds, which makes it a Must Vist to all those that come to Uganda- The pearl of Africa.
Habitat: Papyrus swamps, Dense woodland and open grassland Savannah, moist woodland and grassy under storey, Borrasus Palm Forest, lakeshores and riverbanks.
Key species: Egyptian Plover, Secretary Bird, Silver Bird, Denham's Bustard, Rock Platincoles, Wire-tailed Swallow, Swallow-Tailed Bee-Eater, and many more. F/B.
Day 3: Murchison Falls.
After breakfast, go for an early morning game drive to the rolling plains of the Northern Banks of the River Nile where you can search for Lions, Giraffe, and Hartebeest, Buffalo and Elephant as well as many of the other mammals of the park. For the bird watchers, these areas
Support the Secretary Bird, Black Chested Snake Eagle, Tawny and Marshal Eagles Carmine and Swallow tailed Bee-Eaters, to mention but a few. This is a beautiful drive across Borassus Palm Forest and grassland savannah down to Lake Albert where the Albert Nile heads north to the Sudan. In the afternoon, you will boat upstream to bottom of Murchison Falls where the Nile plunges through a small 7-metrecrevice, or down river to the delta where the Nile empties into Lake Albert. This is an experience of a life time. The banks of the Nile are home to many bird species and if you are lucky, you may see the shoebill stork and animal species that come to take water along the river banks. Huge Nile Crocodiles, big pods of Hippos and other wildlife come down to drink from the river, -later return to the Lodge for Overnight at your choice Hotel.
Day 4: Murchison Falls - Kibale.
Wake up early and take breakfast after drive to the top of Murchison Falls where you can have a close look in to the gorge where the Nile squeezes in to a 7-metre gorge dropping 40 metres. The spectacular and thunderous falls display a Beautiful awesome rainbow on sunny days. . You will drive through the Albertine escarpment to the rolling hills of FORTPORTAL then to Kibale National Park arriving in the evening. Kibale NP is a rainforest is situated to the northeast of Queen Elizabeth National Park. In addition to forest, there are also areas of grassland and swamp and the park is noted for its primate population - 11 different species inhabit the park including many families of chimpanzees and several types of colobus monkeys, Bushbuck, waterbuck, duiker and giant forest hog, the Forest elephant which is hairier than its savanna Counterparts among others may also be seen. The forests and the grasslands support abundant bird life - almost 336 species have been identified and 144 types of butterfly.
Dinner and over night at either
Up market Ndali lodge/ Primates lodge
Mid level -Rwenzori Guest House, Ataco guest house
Basic Chimps Nest
The main key species bird species; Chestnut Winged Starling Red, Leaf love, African Broadbill, Willcock's Honey guide, White Collard Olive back, African Pitta, Green Breasted Pitta, Uganda Woodland Warbler, Grey Winged Robin, Joyful Greenbul, Grey Winged Robin, Red Winged Francolin, White Bellied Crested Flycatcher, Chested Flu tail, Abyssinian Ground Thrush, White Napped pigeon, etc. F/B.
Day 5: Kibale- Chimpanzee walk and bird watching tour
Take breakfast assemble for briefing before you proceed for a chimpanzee walk a and a chance to search for species like the Masked & Black-Capped, Apalis', Chestnut-Winged Starling, Grey-Throated Flycatcher, Orange -Tufted & Tiny Sunbirds and a variety of interesting activities which makes this a valuable destination. A network of shady forest trails starts from the Kanyankyu visitor's hub, allowing you to search for a variety of species that shun the surroundings of the main road. Birding in the forest inland can be frustrating, however, as many species are very shy & difficult to see in the under growth. You will visit Bigodi Wetland Sanctuary, a superb community development edging the park. This community based project has fruiting trees, which attract Yellow Spotted, Narina Trogon, Pied Hornbill, Hairy Breasted and Yellow-Billed Barbets then return to Your lodge for Dinner and over night.
Day 6: Kibale - Semliki Valley Reserve.
After breakfast the guide will brief you about your next destination and then after head North to Semliki Valley Wildlife Reserve arriving at the lodge at break time.
Jungle life in Semliki National Park is breathtaking especially for birders, primate, and butterfly and plant lovers. The jungle walk takes one up to the meandering River Seamanlike, the only one of its type in East Africa. You may also see forest buffaloes and elephants, sitatungas, leopards, crocodiles, various primates and a wide range of forest and water birds. Visitors can also come with fishing facilities for sport fishing along the river. A survey carried out in 1999 by the Forest Department determined that, compared to other forest parks in Uganda, Semliki is of exceptional diversity for small mammals, birds and butterflies. Fauna recorded include 435 bird species which is 34% of Uganda's total), some of which cannot be found elsewhere in East Africa, including some of the continent's most spectacular and sought after birds such as horn bills and lyre tailed honey guide.
There are 63 species of mammals, 9 species of which are diurnal forest primates (e.g chimpanzees, blue monkey, vervet monkeys and olive baboon), while nocturnal primates include photos and galagos. The following species of mammals are also found in Semliki National Park: forest buffaloes, blue duiker, bee croft's flying squirrel, pigmy squirrel, little collared fruit bat, water chevrotain and target rat.
At least 374 species of butterflies and moths have been identified including 46 species of. The key species here include the Blue-breasted Bee-Eater, Black-billed Barbet, Abyssinian Ground Hornbill, Red-necked Falcon, African Pygmy Goose, Piapiac, Leaf love and Black-chinned Quail-Finch. Take tea by the pool and watch as the Hamerkop dips into the water and the Weaver birds flock nearby. The most exciting aspect is that new species are still being discovered in the reserve. You might be lucky enough to discover one. Have an afternoon boat trip on Lake Albert in search for the Shoebill and over night at Semliki Safari Lodge or the Camp site. F/B.
Day 7: Semliki Valley Reserve.
Take breakfast and go for morning Chimp tracking in the gallery forest of the Mugiri River. Leaf love is in explosion here, despite being scarce in the rest of Uganda. In the Forest you may see: Red-tailed Bristle bill, White-spotted Fluff tail, Red-tailed Ant-Thrush and Blue-breasted Kingfisher.
In the late afternoon, a game drive will divulge herds of Uganda Kob, Waterbuck, Reed Buck, several monkey species as well as lots of bird opportunities: Eastern Grey Plantain Eater, Mouse birds, White-crested Turaco, Kingfishers and Bee-Eaters, to name a few. Or take a night drive if possible to see Pennant and Standard Wing Nightjars within 2 metres. Over night at Semliki Safari lodge or the Camp site. F/B.
Day 8: Semliki Valley Reserve.
Spend the whole day birding in Semliki Valley Wildlife Reserve and over night at Semliki Safari Lodge or the Camp site. F/B.
Day 9: Semliki - Queen Elizabeth.
Go for an early morning game drive & if desired your coffee would be brought to your tent then leave for Queen Elizabeth National Park home of a total of 604 different bird species. There are also good chances of seeing Elephants and Hippos here.
This park harbors plenty of Bio diversity ranging from moist thickets open woodland and grassland Savannah, Low land forest, permanent and seasonal swamps, lakes and rivers. Its little wonder that Queen Elizabeth boasts one of the highest bio diversity ratings of any game park or reserve in the world, - from the open Savannah to Rain Forest, dense Papyrus Swamps and brooding Crater lakes to the vastness of Lake Edward.
There are almost 100 mammal species that include Lions, Hippos, Buffaloes, Leopard, Spotted Hyena, Elephants and the elusive Giant Forest Hog in this park.
The primates include Chimps, Black and White Colobus Monkeys, Blue, Black faced Red Colobus, and Red tailed monkeys and Olive Baboons.
Reptiles are the amazing huge rock-Python, Puff adders, Spitting Cobras, Gabon Rippers, Green Mambas, and Turtles etc. All these are regularly sighted around the tourist village on the Mweya Peninsula and all this makes a superb safari territory. Dinner and over night at either Mweya Lodge/ Jacana safari Lodge (High end/luxurious accommodation), King Fisher Lodge Kichwamba/ Hill Tom Camp (Medium class accommodation) or the Institute of Ecology Cottages (Low budget/basic accommodation). Full Board.
You will search for Black Rumped Button Quail, Lesser Flamingoes, African Skimmer, Amur Falcon, Verreaux's Eagle Owl, Wooly-necked and Saddle-billed Storks, Grey Capped Warbler, Red Footed Falcon, White's and Abdim's Storks (in season), Ovampo Sparrowhawk, and numerous classes of Raptors, Vultures and Plovers etc. Check in and go birding in the evening and over night at
Up market Mweya Lodge/ Jacana safari Lodge
Mid level Lake Kitandara Camp
Basic the Institute of Ecology Cottages FB
Day 10: Queen Elizabeth.
Go for a game drive in search for animals and birds in the Queens Mile. Located in the western arm of the Great East African Rift Valley, Queen Elizabeth NP covers 1,978 sq. km and includes a remarkable variety of eco-systems, from semi-deciduous tropical forest to green meadows, savannah and swamps. Over 500 species of birds have been recorded, making the park a magnet for bird watchers. The bird species include the black bee eater, 11 types of king fisher, and several species of falcons, eagles and other raptors. ln the crater lakes to the north, flocks of flamingoes can be found.
Return for mid morning breakfast and then in the afternoon, have lunch. Then go for a 3pm launch cruise along the Kazinga channel. A favorite way to view the game is by launch trip on the Kazinga Channel between Lakes George and Edward. Over night at
Day 11: Queen Elizabeth.
A boat trip along the channel on this day will give you wildlife up close: Hippos huff and spray mere feet away from the boat, Buffalo linger in the shallows and a tremendous variety of birds grace the grasses on the channel's edge. These may include the Great White and Pink-Backed Pelicans, Great and Long-tailed Cormorants, Open-billed Stork, African Jacana, Malachite and Pied Kingfishers. There is also a Bird Observatory here, which was set up with the aim of studying both migratory and resident birds. Since its inception in 1997 more new species have been identified, including Uganda's first record of the Bar-tailed Godwit. Have a game drive and over night at either Mweya Lodge/ Jacana safari Lodge (High end/luxurious accommodation), King Fisher Lodge Kichwamba/ Hill TompCamp (Medium class accommodation) or the Institute of Ecology Cottages (Low budget/basic accommodation). Full Board.
Day 12: Queen Elizabeth - Bwindi.
After breakfast, have a game drive while leaving the park and continue through the lush hills birding en route to Bwindi Impenetrable National Park best known for Gorillas, arriving in the evening.
This is a Montane Forest with patches of bamboo, montane marshes and medium altitude forests. There are about 23 Albertine Rift Endemics that can be seen here with the most exciting being the African Green Broadbill, Grauer's Rush Warbler, Short Tailed Warbler, Rwenzori Turacco, Purple Breasted Sunbird, Regal Sunbird, Kivu Ground Thrush, Montane Masked Apalis, Red Faced Woodland Warbler, Olive Green Camaroptera, Handsome Francolin, Blue Headed Sunbird, Rwenzori Nightjar, Lag den's Bush Shrike, Waller's Starling, Oriole Finch, Streaky Seed Eater, Chubb's Cist cola, Barred Long Tailed Cuckoo and the Brown Capped Weaver. Overnight at Up market Gorilla Forest Camp / Buhoma lodge
Mid level Lake Kitandara's Tented Camp
Basic Buhoma Community rest camp bandas FB
Day 13 Mix your feel of affection for birds with gorilla tracking on this day
! This morning you will report at the park office at 7:30 am to get ready for the Gorilla tracking. Take with you lunch boxes and all the necessary gears to track the rare Mountain Gorilla! Perhaps one of the most exciting wildlife experiences. There are now only 650 left in the world! The tracking may take between 2 and 6 hours with a Park Guide interpreting the flora and fauna and the lifestyle of the Gorillas. In the afternoon relax at the Camp or take a forest nature walk that will lead you to the Munyaga Waterfall and a chance to see primates such as the Grey Cheeked Mangabey Blue monkeys and others species. Spend the night at
Up market Gorilla Forest Camp / Buhoma lodge
Mid level Lake Kitandara's Tented Camp
Basic Buhoma Community rest camp bandas FB
Day 14: Bwindi - Ruhija.
Spend the morning bird watching and later transfer to Ruhiija Sector birding enroute, go to Mubwindi Swamp and over night at either A& K's mobile tented Camp ( High end accommodation) or Ruhija guest House ( Low budget accommodation).F/B.
Day15: Bwindi - Mburo.
After breakfast, depart Bwindi for Lake Mburo National Park having a game drive while entering the Park. Situated between the towns of Masaka and Mbarara, this comparatively small park (256 sq. km) is composed primarily of grassland, wetland and acacia woodland. At the center lies the Lake Mburo, which together with 14 other lakes, forms part of an extensive wetland area.
Lake Mburo National Park has varied fauna from other Parks and Reserves and it's the best place in the country to see the gigantic Eland Antelope, as well as Zebra, Topi, Impala, and several Acacia -associated birds. The five lakes with in the Park attract Hippos, Crocodiles, and a variety of water birds, while swamps hide secretive papyrus specialists such as the Sitatunga Antelope and Red, Black and Yellow Papyrus Gonalek.
Have an evening game drive and over night at
Up market Mihingo Lodge
Mid level Mantana Tented Camp (mid-class) or
Basic Rwonyo bands FB
Day 16: Mburo
Early morning rise and search for bird watching while on a game drive. Search for the Brown Chested Plover, Yellow Billed Oxpecker, Red Faced Barbet, Southern Ground Hornbill, Papyrus Yellow Warbler, , African Fin foot, Black Collard Barbet etc.
Have an afternoon boat trip and later an early evening game drives and over night at Mihingo Lodge (High end/luxurious accommodation), Mantana Tented Camp (mid-class) or UWA's Tents (Low budget/basic accommodation). Full Board.
Day 17: Mburo - Kampala
After breakfast have a game drive while leaving the Park, have a stop to look at the Royal Drum makers, stand on the Equator and be in both hemispheres at once arriving in Kampala in the evening and over night at either either Serena Kampala Hotel (High end/luxurious accommodation), Hotel Africana (Medium class accommodation) or Namirembe Guest House (Low budget/basic accommodation). H/B.
Day 18: Kampala- Mabamba renown for the Most sought for bird the legendary shoe bill.
After breakfast you will leave southwards to Mabamba Wetland. This is the nearest site for the Shoebill Stork, Papyrus Gonolek Blue Swallow, Lesser Jacana, Afep Pigeon, Black-Shouldered Nightjar, Blue Breasted Bee-Eater and the White Winged Warbler. Spend the whole day birding in this wetland and the surrounding areas, have a picnic lunch there returning to Entebbe in the evening to later catch your flight home depending on departure times. H/B.
End of the Birding Safari
BOOKING AN AFRICAN SAFARI WITH US
To book our Safaris and Holidays, You can send us your inquiry through info@cycadssafaris.com or by filling out the short booking form. You can as well make your safari booking by calling our Tours and Travel Desk through +256772507241. For free travel advice, inquiry or request for further information about our safaris, travel information, safety and security you fill out the Inquiry Form or call our helpline +256-414-573775
Cycads African Safaris - Tours in Uganda, Rwanda, Kenya, Tanzania and Sudan.
GORILLA SAFARIS
UGANDA WILDLIFE SAFARIS
DISCOUNTED TRIPS
BUDGET UGANDA TRIPS
SAFARI TESTIMONIES
Safari Testimonies-...deep and warm thanks to Cycads African Safaris for organizing the most magnificent, beautiful, educational, amazing, fun, inspriring, exciting African Safari of my lifetime....Lewton AJ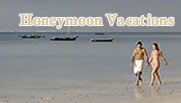 AFRICAN GAME PARKS
TRAVEL INFORMATION
SPECIAL OFFERS