Cycads African Safaris is one of East Africa's finest tours and travel companies, specializing in organizing "off the beaten track" Safaris in Uganda, Rwanda Kenya and Tanzania at affordable rates personalized to fit our client's needs, budget and time frame. As our professional and enthusiastic tour leaders tread extraordinary paths through different tourist destinations and cultures, we invite you to join in on the journey of discovery and exploration through the East African Region. Whether you are looking for a mountain gorilla safaris, chimpanzee trekking tour, wildlife safari, family holiday, a mountaineering adventure or a cultural safari in Uganda, Kenya, Rwanda or Tanzania, Cycads African Safaris should be your first choice given our comprehensive tour options that suit all types of travelers including back packers, holiday makers and business travelers.
From panoramic African landscapes to magnificent blue lakes our select tours will explore East Africa's nature, diverse cultures, amazing wildlife and range of natural wonders. We believe in offering adventure seekers an exclusive experience, while providing a service quality beyond expectations. Most of our Uganda safaris and Rwanda tours are all-inclusive excluding only flights (except for Flying Safaris). Special events, tourist activities are all incorporated in your itinerary and are carefully planned and arranged. Our services include organizing tailor-made tours, car hire, hotel and lodge bookings and much more. Come and enjoy your holiday in Africa witnessing all its treasures! For more information about Our Offers, Prices or Availability of Scheduled Trips and Last Minute Deals, contact us using the Inquiry Form or send us an e-mail through info@cycadssafaris.com.
Featured Tours and Safaris
Travel through the East African region on one of our tours. Here are some of the most popular safaris in Uganda and Rwanda.
BOOKING AN AFRICAN SAFARI WITH US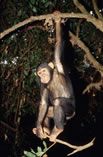 To book our Safaris and Holidays, You can send us your inquiry through info@cycadssafaris.com or by filling out the short booking form. You can as well make your booking by calling our Travel Desk through +256772507241. For free travel advice, inquiry or request for further information about our tours, travel information, safety and security you fill out the Inquiry Form or call our help line +256-414-573775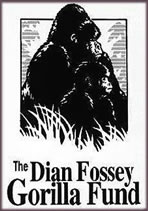 Cycads African Safaris supports conservation of rare plants and animals in East Africa. Support the GORILLA FUND, Founded by Dian Fossey in 1978 to save the Gorillas at gorillafund.org and Cycad Society, advocating for conservation of cycads, threatened plant groups in the world.
ORPHANAGE SUPPORT – Cycads African Safaris are proud sponsors of the Caring Hands Orphanage , a home of the unprivileged and unlucky children who need support through donations and fund raising to have a better future. 15% of our monthly earnings are directed to the development and well being of the orphans as well as the orphanage at large. Visit ugandaorphanage.org and support this cause today.